Spectacular Wedding Venues in Kona, Hawaii
The wedding of your dreams awaits here at Sheraton Kona Resort & Spa at Keauhou Bay. Whether you are planning an extravagant destination wedding or a small, intimate ceremony, you'll be enchanted by our beautiful venues and exceptional service. Enjoy the soothing crash of the Pacific Ocean in the background and the sweet perfume of tropical flora on your special day on Hawaii's Big Island, and let us unite memories with Aloha.
Keauhou, which translates to "a new current", is the name of a very special place in paradise we call home. A picture perfect inlet that reaches out to the cobalt ocean to form the world-famous Keauhou Bay, the birthplace of King Kamehameha III.
Celebrate your wedding with us, and start your new lives together in Keauhou, Hawaii.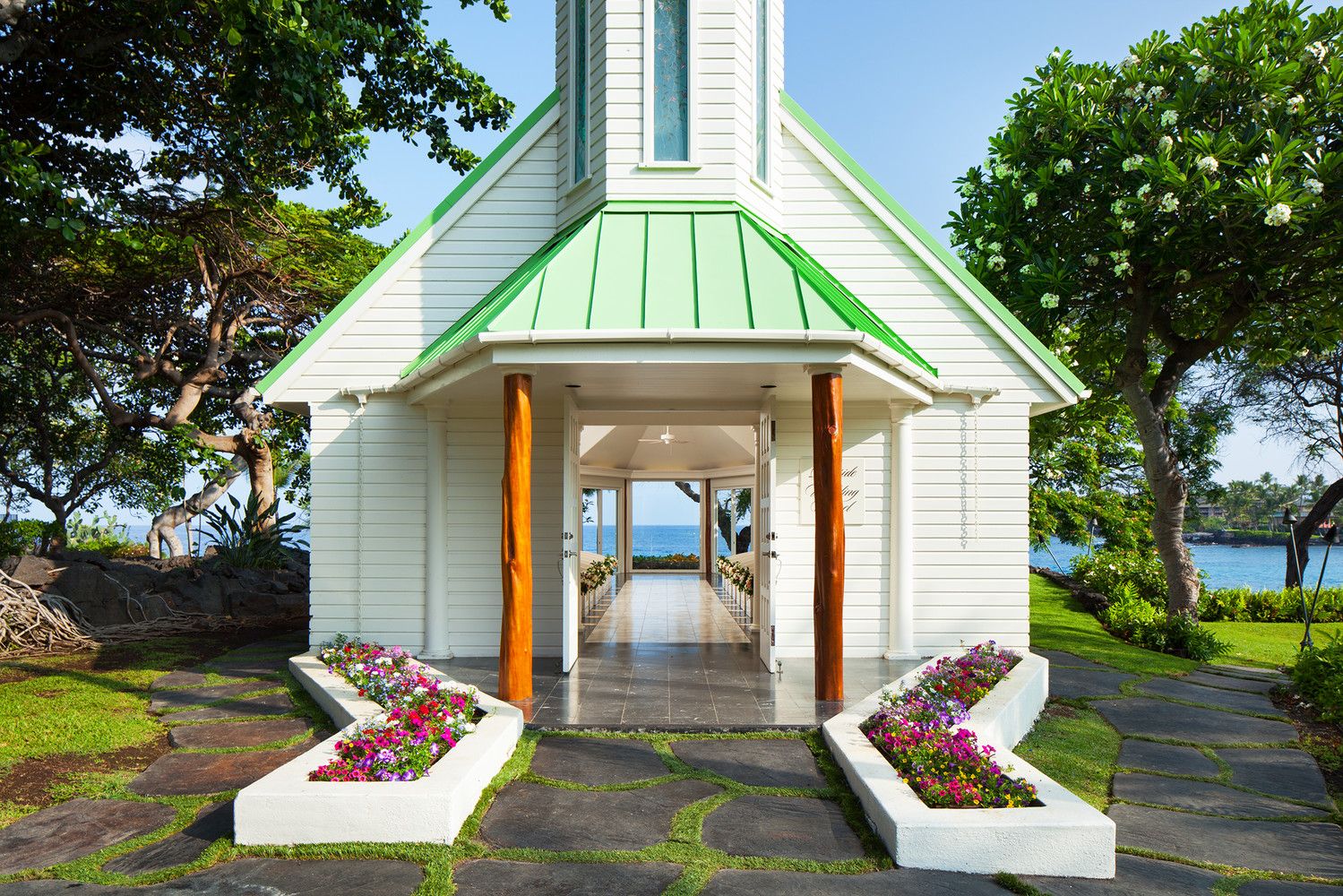 Highlights
A variety of indoor & outdoor wedding spaces to choose from
Custom wedding packages available
Unable to visit in person? We can facilitate a phone consultation.
View our Wedding brochure for more information.
Contact Us

Contact us at 808-930-4919 or by email at konaweddings@sheraton.com.
Kona Oceanfront Wedding Venues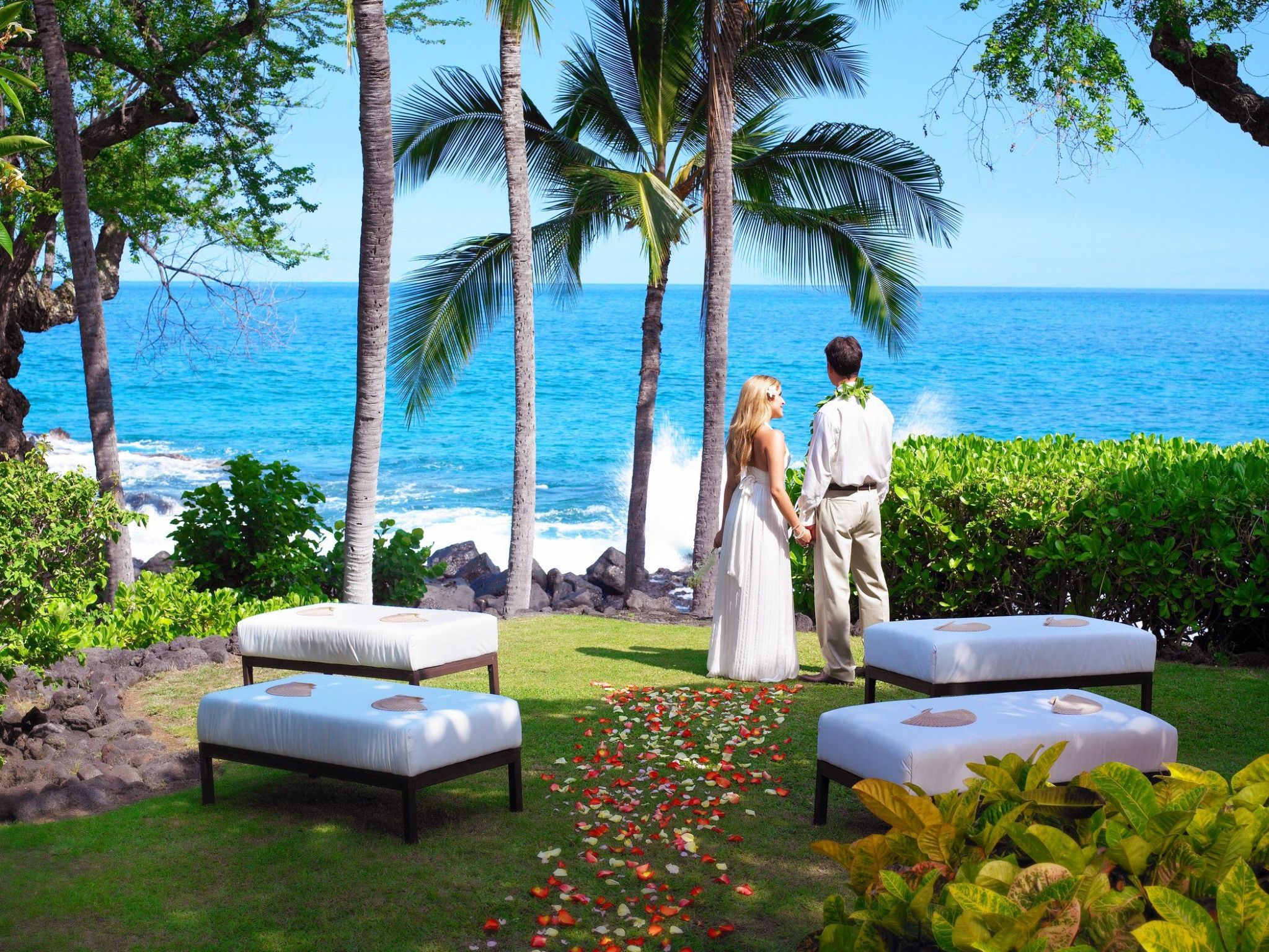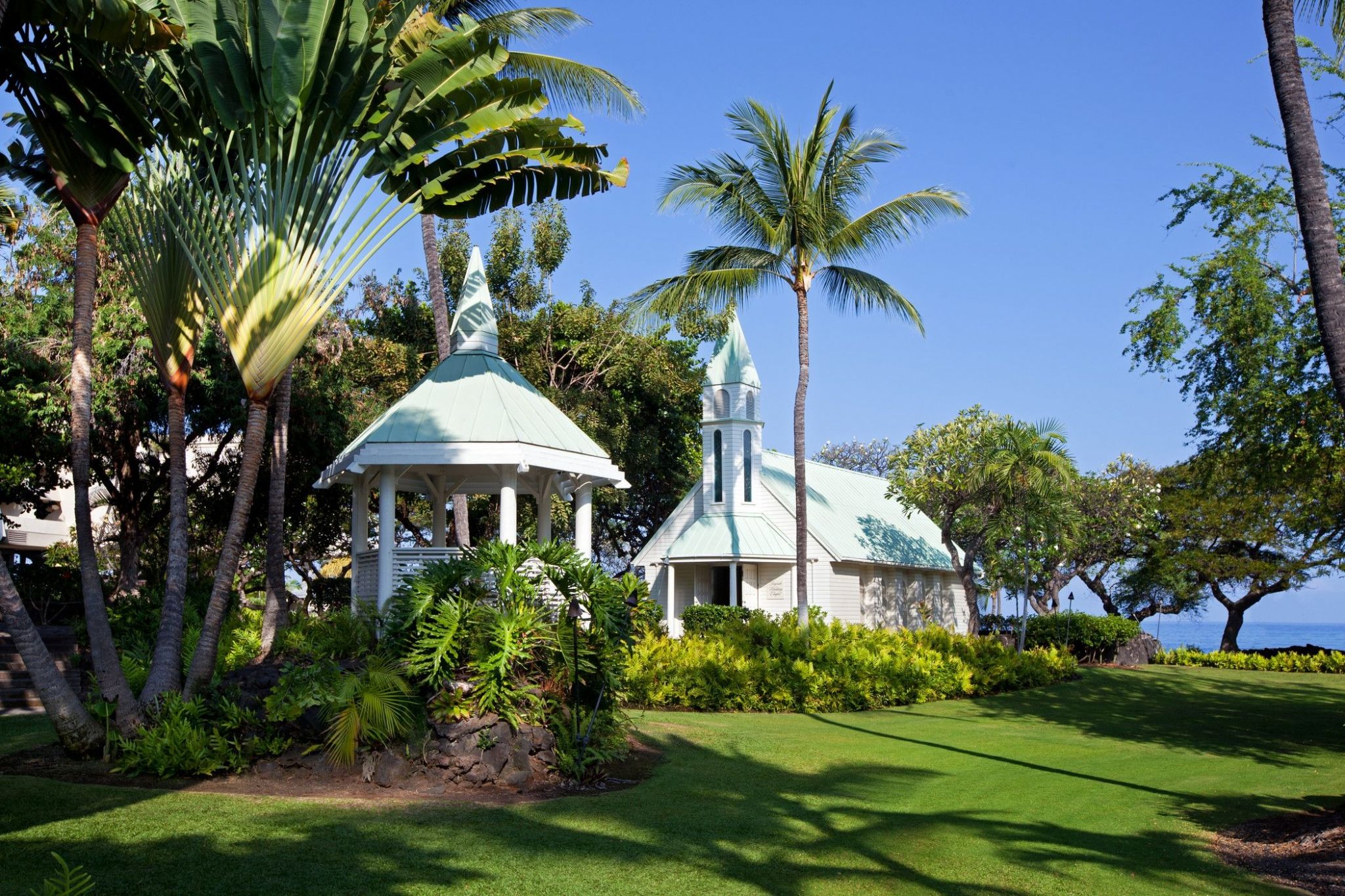 Outdoor Wedding Venues
Our captivating and diverse venues set the stage for truly romantic weddings in Hawaii. For a dramatic ceremony location, we offer our Bayside Wedding Gardens. Framed by tropical flora, with a scenic pathway, picturesque gazebo, and stunning sunset, the garden also provides an idyllic venue for small receptions of up to 170 guests and dinners of up to 120 guests.
The Wedding Gardens include the Bayside Chapel, Bayside Lawn, Photo Gardens, and Bayside Overlook. Say "I do" in front of up to 50 guests at the Bayside Chapel venue, situated near Keauhou Bay and the Pacific Ocean. The Bayside Overlook can host up to 20 guests for a banquet and 30 for a small wedding reception.
For those looking for an intimate gathering, the Sunset Cliff holds up to 12 guests; exchange your vows against the backdrop of a magnificent Big Island sunset. For an authentic Kona wedding, the Hawaii Lawn is the perfect place to have a private party, accommodating up to 1,000 guests.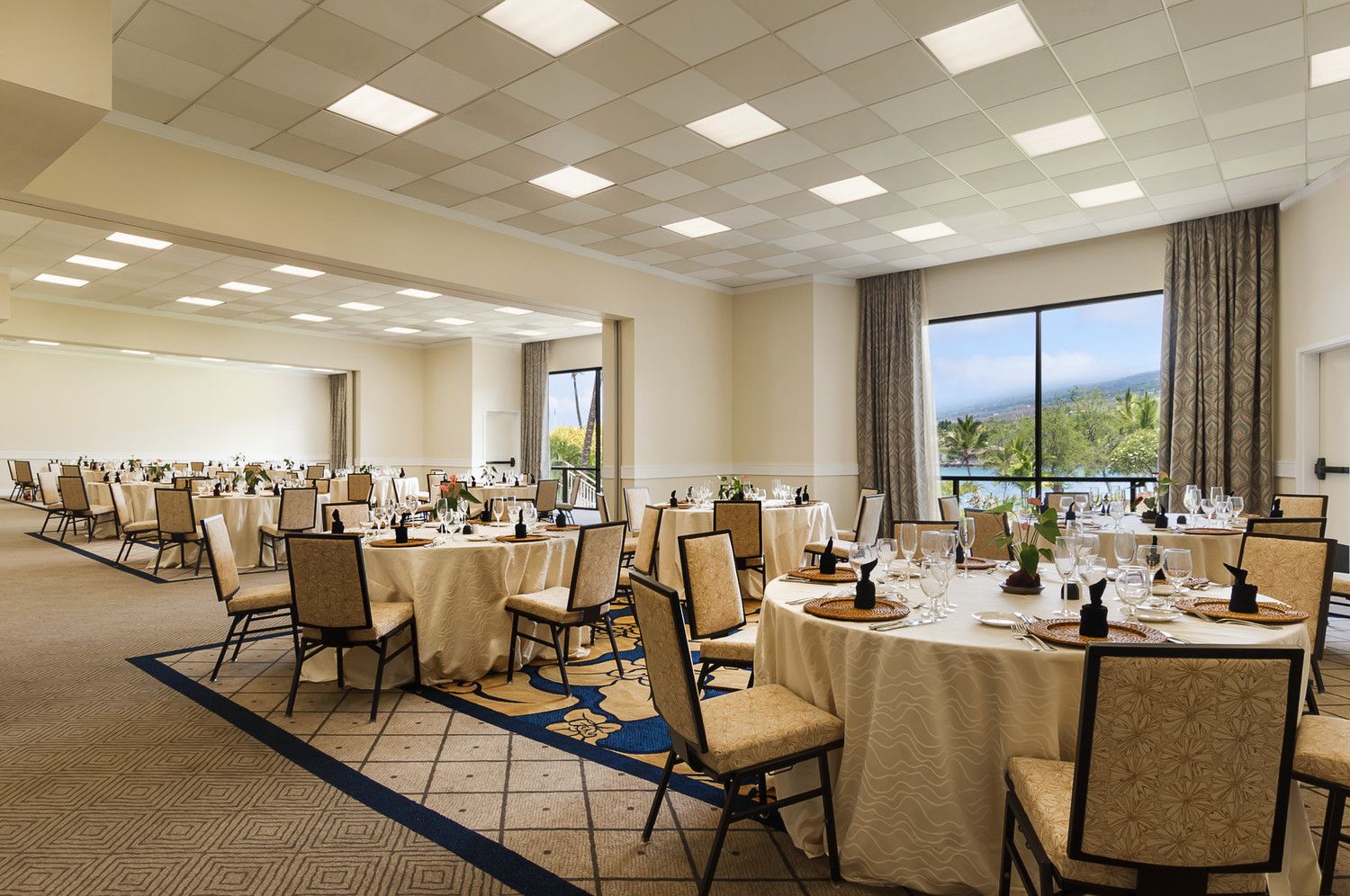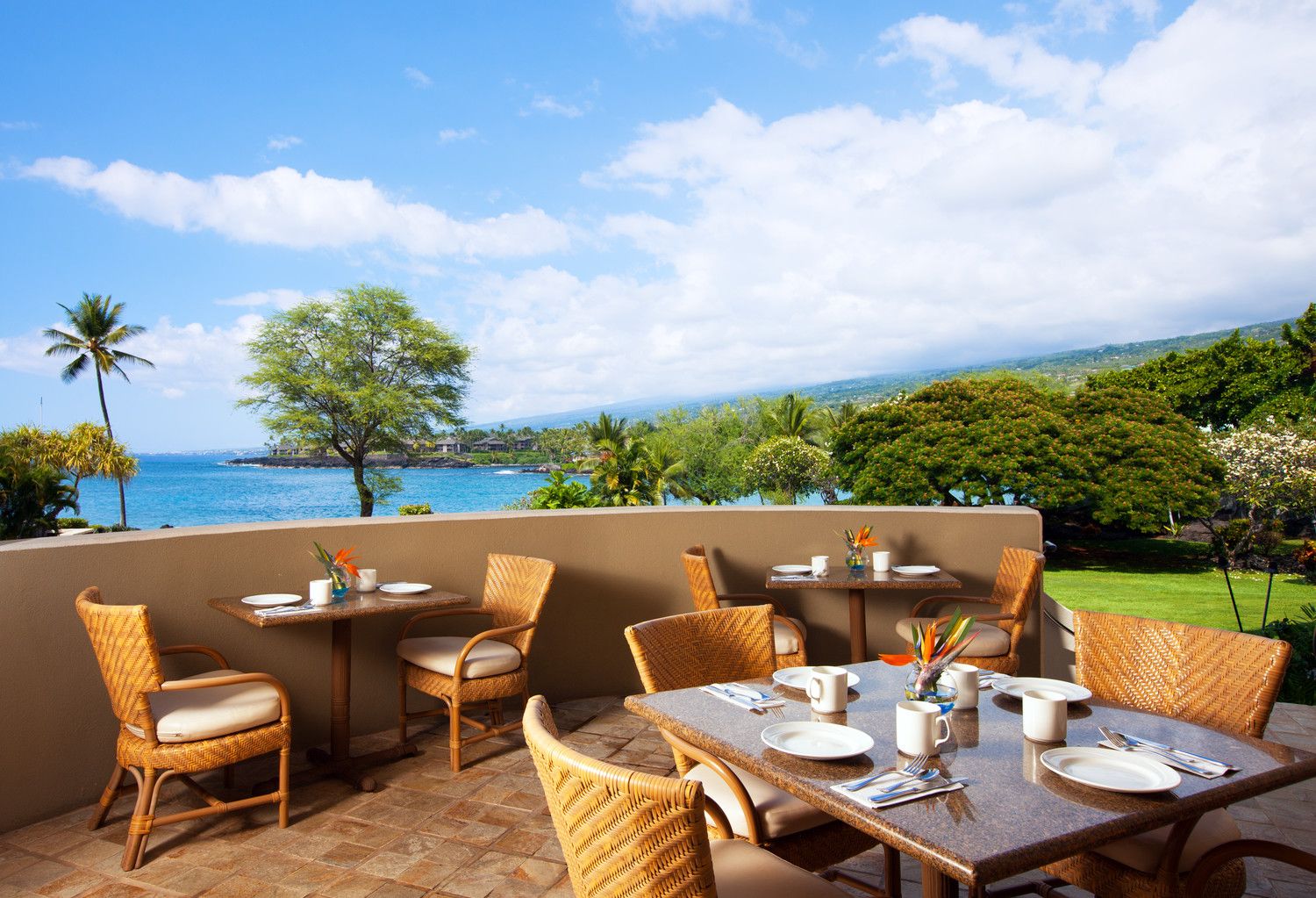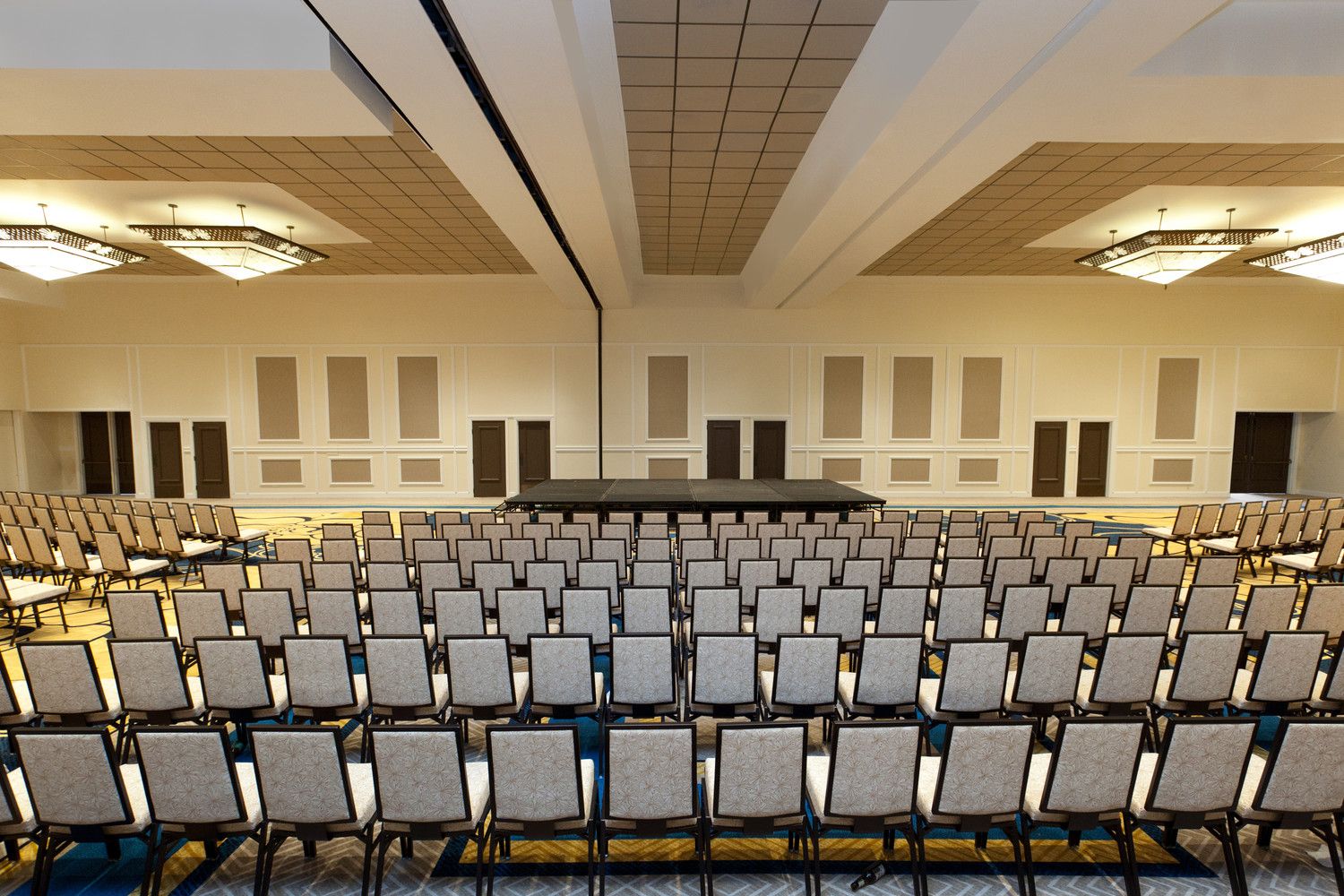 Indoor Wedding Venues
Large weddings and celebrations are seamlessly accommodated in the 10,000-square-foot Kaleiopapa Convention Center. Highlighting the rare vision of acclaimed Hawaiian designer Sig Zane, this venue is the largest ballroom on the Kona Coast.
For a more formal setting, our Bayview rooms are a sophisticated choice, with floor-to-ceiling windows in all three rooms overlooking the Bayview grounds and Keauhou Bay. The rooms can be opened to create a more flexible space, perfect for a live band.
Our deluxe executive suites offer a more intimate reception venue, with the large lanai overlooking the Pacific Ocean and spectacular sunsets. Privately catered brunches, receptions and dinners are sure to be an event to remember.
With over 3,200 square feet of space, Ainakai is the ideal setting overlooking the rolling surf and black lava. It's a wonderful indoor venue for lunch, dinner, or receptions.
Wedding Offers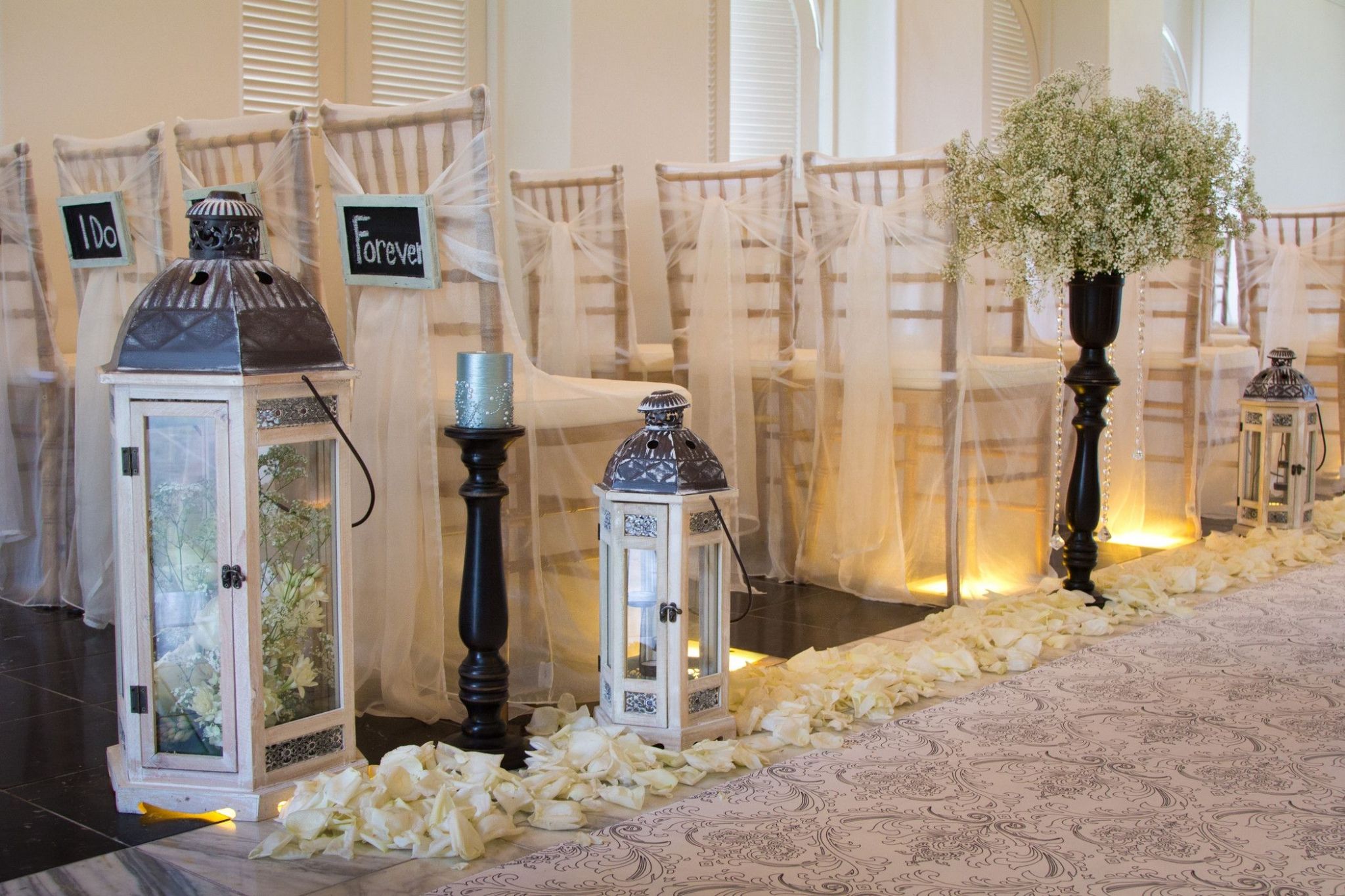 Wedding Rooms = Free Night Awards for You
Earn Starpoints® when your wedding guests stay with us. Your guests can earn Starpoints on eligible nights, while you earn triple Starpoints on all group rooms consumed.
Contact a Wedding Specialist at (808) 930-4919 or request more information online.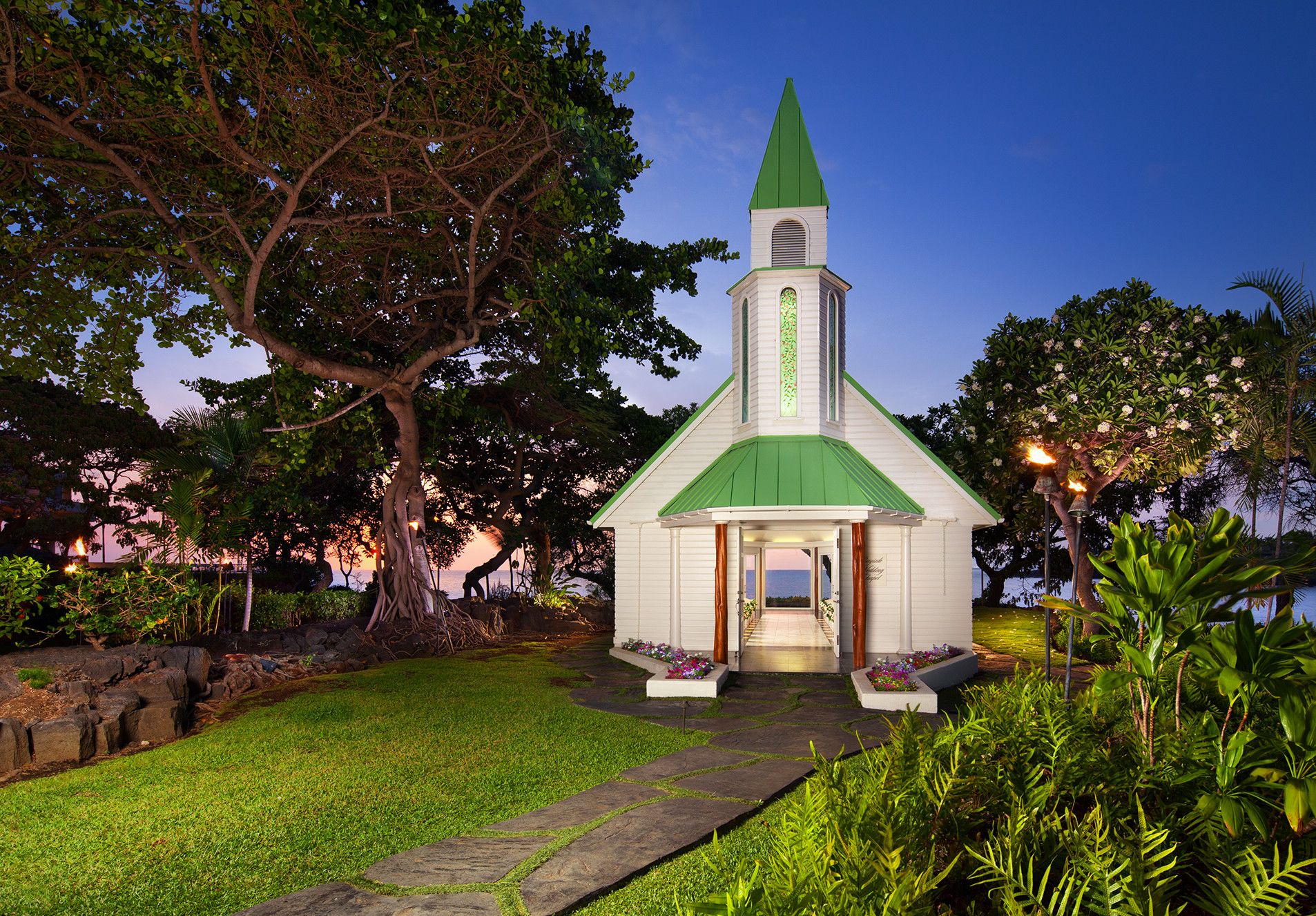 Allow your wedding to pay for your honeymoon
When you select Sheraton Kona Resort &Spa at Keauhou Bay as your wedding destination you'll receive special rewards and bonus Starpoints® which can be used immediately towards honeymoon nights.
Earn up to 100,000 bonus Starpoints®*
Overnight guestroom or suite accommodations for bridal couple on wedding night
Sparkling toast during the wedding reception
Valid on weddings reserved this year and hosted by December 31, 2019.
Contact a Wedding Specialist at (808) 930-4919 or request more information online.
*Client is eligible for a Starpoint® signing bonus equal to one Starpoint for every one US dollar ($1) of contracted food and beverage and room rental fees, maximum 100,000 Starpoints.
Honeymoon Registry
Experience the honeymoon of your dreams with Sheraton Kona Resort & Spa at Keauhou Bay's first online honeymoon registry services. Wedding guests can purchase contributions for the couple's honeymoon nights at the resort like room upgrades or more romantic items such as spa treatments and private dinners for two as wedding gifts.
Create your personalized honeymoon registry and a refined wedding website with Honeymoon Wishes for convenient registry purchases and an enchanting post-wedding experience.