Elevate Your Stay
Upgrade Your Experience with Kaiulu Sheraton Club Lounge
Elevate your travel experience with the addition of Kona's first premier resort lounge, the Kaiulu Club Lounge. Ideally situated overlooking the iconic cliffs of Keauhou Bay and the historical village of Kaukulaelae, the Kaiulu Club Lounge offers new levels of luxury. Guests will enjoy the panoramic views of the Pacific Ocean while experiencing exclusive benefits and amenities.
BOOK A CLUB ROOM

Kaiulu, which translates to a sea at full tide, represents the expanding tides and prosperity of Keauhou Bay. Kai, meaning water, symbolizes life and ulu represents flourishment. When used in union, Kaiulu weaves the land and the sea together to inspire and perpetuate life.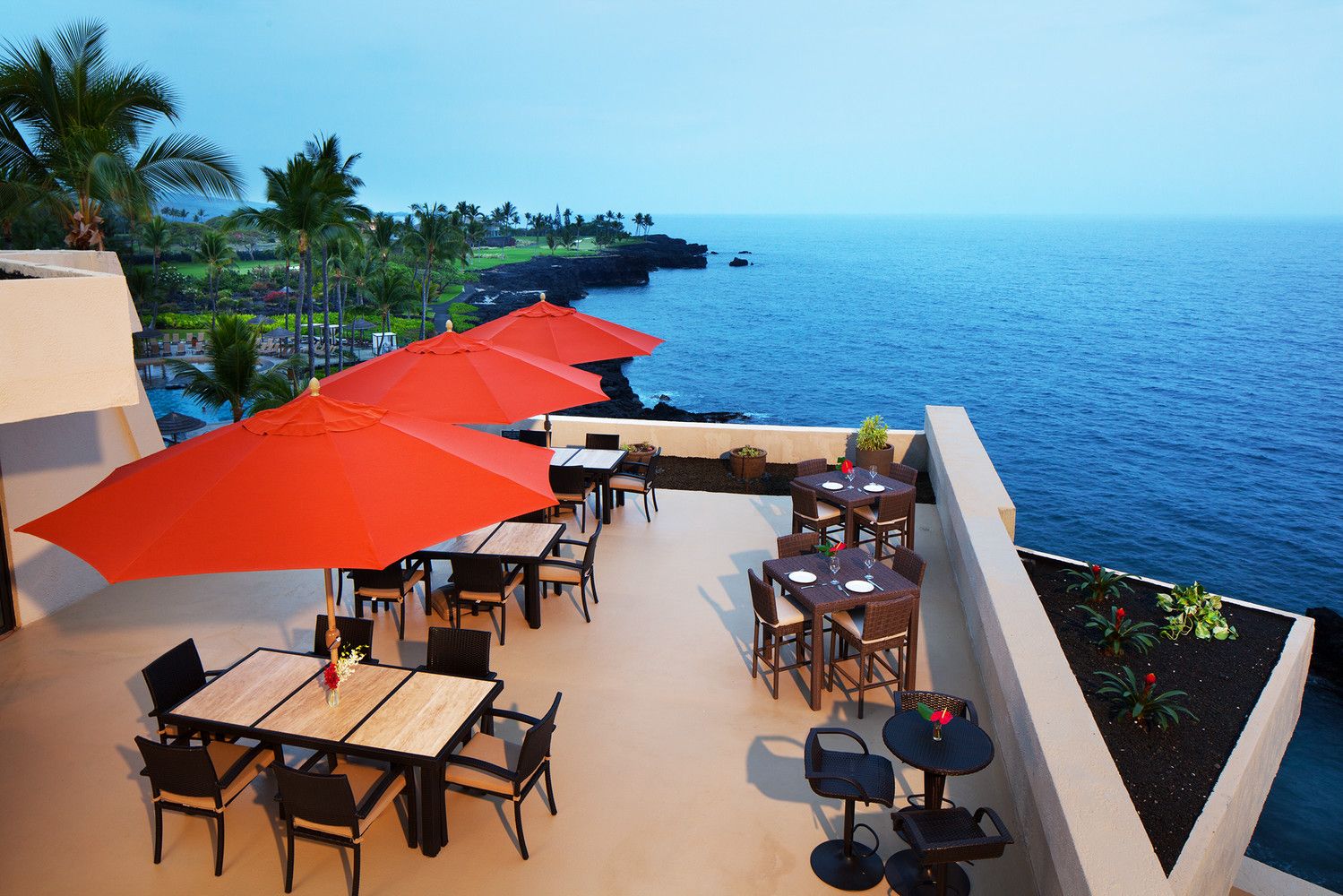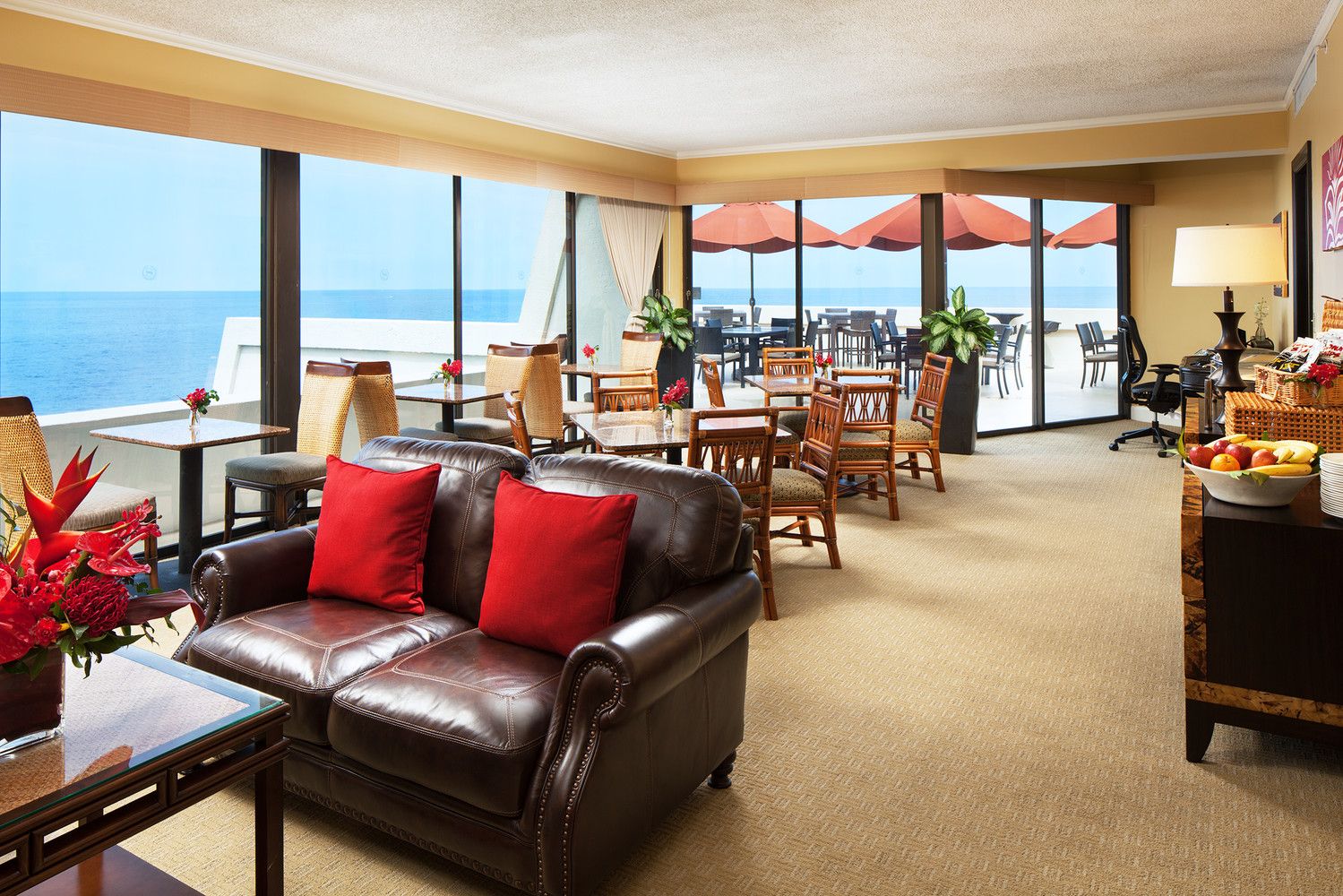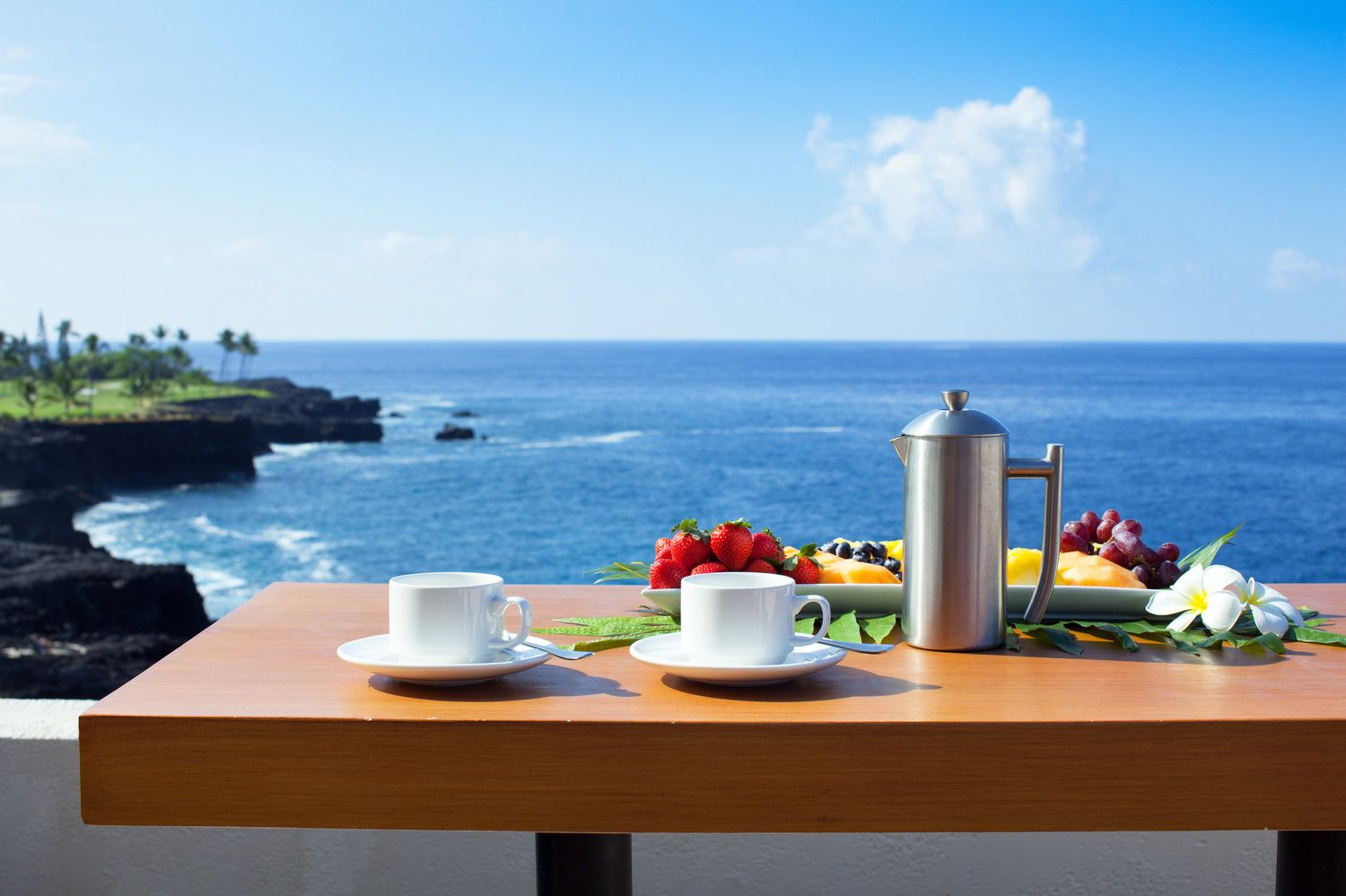 Kaiulu Club Lounge
The Kaiulu Club Lounge includes continental breakfast, paired with the sunrise. In the evening, Kaiulu offers pupus and complimentary wine and beer. Guests can stay connected with high-speed internet and the computer work station during all open hours. Whether you are on vacation or here on business, Kaiulu will allow you to get the most out of your stay in paradise.

With over 3,000 sq. ft. of indoor & outdoor space, guests can experience the gentle Hawaiian trade winds or enjoy the view from inside. The club lounge is accessible to all guests throughout their stay with the purchase of a Club Room. Guests who are not staying in a Club Room but would like to enjoy Kaiulu can opt in for a Club Upgrade which would provide access to the lounge.
Food & Beverage
Savor the unexpected by watching the Hawaiian sunrises with continental breakfast. In the evening enjoy Kona's famous sunsets with pupus (hors d'oeuvres), wines and beers.
SPG
Maximize every stay with the Starwood Preferred Guest program. SPG Platinum members are entitled to Club Access during their whole stay whether or not they are staying in a Club room.
Club Room Amenities
Standard bathroom amenities with the following additions: Robe, Shower Gel, Vanity Pack, Mouthwash, and Bath Sponge.
Kaiulu Club Lounge Hours
Breakfast from 6:30-9:00 AM
Continental Breakfast
Fruit
Pastry
Juice
Coffee
Evening Appetizers from 5:00 – 7:00 PM
Cheese & Bread
Hors d'oeuvres
Beer/Wine
Kaiulu Club Lounge Details
Capacity: 49 | Boardroom Capacity: 12 | Ext. 72419
Club Room Access: Club guests will enter the lounge using their keycard. Max of 2 registered adults and 2 children (17 & under) per room have access. Third adult or child in room will be charged $25 per day. If guest is not on the club floor, a $75 charge will be processed for the day.

Club Room Upgrade Pricing: $75 premium from each standard room category to respective club room category (i.e. Ocean View to Club Ocean View).